My Cart
You have no items in your cart.
Friends of Antelope Island presents the Autumn Equinox Benefit Concert Featuring Foreign Figures on September 14th, 2019, 7:00 PM.
Ticket prices are $23, which includes a $3 service fee.

Your tickets will be instantly delivered via text message upon purchase.

To check-in, simply present your text message upon arrival. We will re-send your confirmation text message again on the day of the event.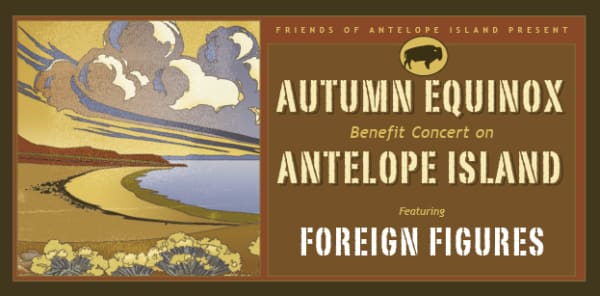 Antelope Island - North White Rocks Bay
Autumn Equinox Benefit Concert 2019
September 14, 2019, 7:00 PM
Featuring Foreign Figures
Bring your own chair or blanket